Making Clear Decisions about your Dive Business
In light of last night's (march 25th) announcement from the Prime Minister, it looks like Dive Stores will still be able to operate for the time being under the new guidelines. Below is some more information to help dive businesses to assess the viability of staying open and what tools are available if you decide to close doors.
Every dive store will need to carefully assess their own business and whether it is economically viable to keep trading under the existing restrictions.
Please also check your State regulations in case they differ from these Federal Guidelines
Whatever you decide, CLEAR COMMUNICATION on websites and social media with your customers and suppliers IS essential.
Customers need to know what processes have been implemented by the store to keep them, and the staff, safe. If the customer has confidence (trust) in the store, they are more likely to continue to support and do business with you.
What happens if all non-essential businesses are forced to close?
This is a real possibility. Be prepared. Here are a few links to help you navigate the Government Stimulus Package options if this happens.
As an action list, the following items can be addressed in your business and personal affairs, to ensure you have sufficient cash flow to cover any extended 'Lock Down' periods or a sustained slowdown of operations:
Contact your lender to freeze mortgage/loan repayments
1. Contact your landlord/agents to request a Rent free or reduction in rent, in particular of those in retail trade
2. Contact the ATO to stop any payment plans and also request of any remaining interest or penalties
3. Request extensions from any creditors for payment of services as required (i.e. Utilities)
4. Reassess your current business cash flow with an emphasis on reducing outflows
5. Maximise the Government's stimulus package incentives to your business
Tools and links to help:
What you need to know about the $66.1bn stimulus package: http://www.diveindustry.com.au/wp-content/uploads/2020/03/The-Second-66.1bn-Stimulus-Package.pdf
Fact Sheet on the Stimulus Package: http://www.diveindustry.com.au/wp-content/uploads/2020/03/Stimilus-Package-Boosting-Cash-Flow-Assistance-for-Apprenticeships-Trainees-23.03.20.pdf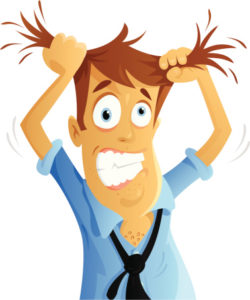 If you need any further advice, please contact DIAA on [email protected] and we will do what we can to assist.
Any specific requests or questions you'd like us to address, please contact us and we will research it for you.
Dive Industry Association of Australia
[email protected]