As of Friday 20 March 2020, many countries, including Australia and the USA imposed a Level 4 Travel Advisory: Do not travel overseas. Return home as soon as possible. Since then even more restrictions have been placed on domestic travel and social distancing.
So, what about that upcoming dive trip?
If your travel is within a month, your travel consultant will have already contacted you to explain how government-imposed travel restrictions are likely to impact your trip. As new restrictions are put in place, your travel agent will proactively contact anyone affected.
For those of you with travel a few months out, who are concerned, we can only say that everyone's situation and travel plans are unique – so the possible disruption caused by Coronavirus will differ for everyone. Contact your personal travel consultant to discuss your specific case.
Please bear in mind that the situation is changing so rapidly it is impossible to predict even the best or worst-case scenarios one week from now, let alone at the time of your trip in a few months' time. The advice given will need to be constantly reconsidered in light of new developments.
Agents and operators are stretched to the very limit managing travel plans, cancellations, postponements – and indeed – helping divers get home.
As you can imagine, agents and operators are now dealing with a high volume of concerns & questions and of course remain on hand to help, however please do note that most operators are prioritising assisting those who are traveling in the next 6-8 weeks, aiming to resolve issues as quickly as possible.
As the future picture remains unclear & impossible to accurately predict, for those traveling after 8 weeks, please be patient as agents and operators work through the immense challenges of the immediate coming weeks.
Postpone – don't cancel
Please also think of the dive centres and liveaboards – many of whom right now are fighting for their very survival, and postpone, don't cancel. Most operators are offering to waive their cancellation fees if travel is postponed – some for up to 24 months. Contact your travel consultant to discuss your particular travel plans and the options available.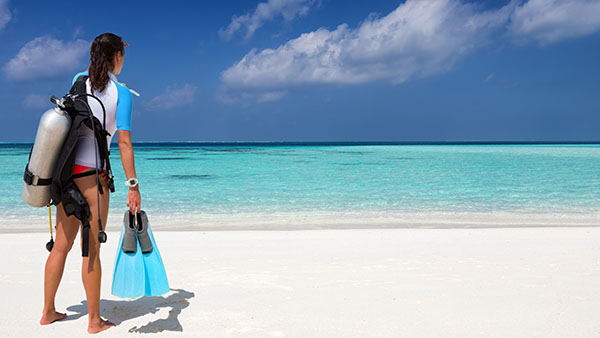 Here are a few resources:
Diveplanit Travel has compiled a summary of the Coronavirus situation, including advice on bookings, insurance, airline updates and safety at your dive destination.
Dive Adventures provides travel and booking advice for upcoming trips here.
Allways Dive Expeditions has information for its clients here.
https://allwaysdive.com.au/travel-advisory-covid-19-travel-update/
A comprehensive list of airline cancellation and refund policies can be found here.
IATA has a comprehensive list of government measures, searchable by country here.
https://www.iata.org/en/programs/safety/health/diseases/government-measures-related-to-coronavirus/
Useful updates on the South Pacific island nations can be found here.
https://www.theguardian.com/world/2020/mar/25/coronavirus-in-the-pacific-weekly-briefing?CMP=share_btn_link
Updates from the World Health Organization can be found here.
https://www.who.int/emergencies/diseases/novel-coronavirus-2019