With the rapidly changing rules, it is extremely difficult to keep within the law and keep your dive business going BUT it is possible, especially with the new Job Keeper stimulus offered by the Government. (If you missed our JobKeeper post – see links at the bottom of this page)
Here are a few tips to help you navigate the latest COVID-19 Level 3 restrictions and the rules around 'More than two's a crowd'.
It's not new to diving, some stores specialise in this, but now it will need to be the norm … it's called…
Personal Dive Training
One-on-one training. Just the instructor and the student. The best way to train and to learn.
The main issue is to keep your instructors, staff and customers safe, so ALL the previous advice on washing hands, santisers, etc, still stand BUT we advise a few extra steps when conducting personal dive training:
Each student has to own and use their own mask & snorkel
Make cleaning and sterilising their equipment part of the course. One of the first things you can do when you go through the equipment, is to let them disinfect their own equipment (For DAN guidelines on cleaning equipment – see bottom of page). Ensure disinfecting is completed correctly and safely.
Student (& Instructor) to use the SAME regulator and dive equipment for the duration of the course. Name it (buy some fun name tags??) to ensure this happens.
Pool Training Sessions
If you have your own training pool or access to one – perfect – keep it pristine and follow these guidelines. If you need to use open water, follow the Open Water Guidelines below.
Pool:
Maintain a 1.5m / 2m distance when conducting a pool session at all times
Usual cleanliness, soap, sanitiser rules apply
Encourage your student to bring their own towels and designate an area to them to use at all times. Have sanitiser and wipes in their area as well as elsewhere.
When briefing IN the water, get your student to always keep their mask on, and snorkel in – this is to protect them from any possible transmission if the instructor coughs or sneezes while in the pool.Underwater, same rules of communication apply. It is safest underwater, with their own equipment!


Open Water Sessions:
When holding out of water briefings, always maintain a 1.5m / 2m distance and social distancing from others.
Be aware and think about where it is best to hold these briefings – perhaps not in a high traffic public area, with others walking or jogging past. Instructors will need to be aware of everyone around them.
Conduct out-of-water briefings in a secluded spot when possible to reduce any other social contact.
Again, when briefing on the surface, ensure your student has their mask and snorkel, or regulator, in their mouths at all times.
Personal Training is a brilliant way to train and can build life-long relationships with your students as well ensuring they are happy, comfortable and confident in the water at the end of the course.
Personal training course investment needs to reflect the effort – don't be afraid to put up course costs which cover all your costs, as well as the instructor time.
Good luck and enjoy the special camaraderie personal dive training brings!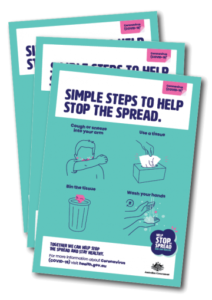 Keeping everyone busy
If you're successful in keeping your staff paid and the retail store open – ensure staff are active (when not doing their 1-on-1 training!!).
This is potentially a GREAT opportunity to get all those jobs completed:
Clean the store from top to bottom – be as sterile & sparkling as you can be
Get all your hire gear serviced and in tip-top condition
Hydro any cylinders – or separate them for hydro when ready to do so in a few months
Sort out hire equipment / stock – clean out any useless or unwanted 'stuff'
Paint, decorate or re-arrange the store
Keep everyone involved – including your customers (via social media)
IMPORTANTWhatever you're doing, CLEAR COMMUNICATION on websites and social media with your customers and suppliers IS essential.Customers WANT to know what you're doing. Those new processes, the newly painted loos, all the things you're implementing to keep them, and the staff, safe – tell them!
Make it fun.
If the customer has confidence (trust) in the store, they will continue to support you.

Further tools and links:
What you need to know about the JobKeeper $1500 Stimulus: http://www.diveindustry.com.au/wp-content/uploads/2020/04/1500-JobKeeper-Subsidy.pdf

Government Fact Sheet on the JobKeeper $1500 Stimulus:
http://www.diveindustry.com.au/wp-content/uploads/2020/04/Treasury-JobKeeper-Payment-31.03.20.pdf

DAN advice on Cleaning dive equipment:
https://www.deeperblue.com/dan-issues-advice-for-divers-on-protecting-against-covid-19/?fbclid=IwAR1PdQ68fkf0s95v8hLQPEWES9cXbjHS6-gP9YttYyk6gWg0XLHMBfi6xQ4

Advice – $66.1bn stimulus package:
http://www.diveindustry.com.au/wp-content/uploads/2020/03/The-Second-66.1bn-Stimulus-Package.pdf

Government info on the $66.1bn Stimulus package:
http://www.diveindustry.com.au/wp-content/uploads/2020/03/Stimilus-Package-Boosting-Cash-Flow-Assistance-for-Apprenticeships-Trainees-23.03.20.pdf

Government COVID_19 – Health Resources: https://www.health.gov.au/resources)

If you need any further advice, please contact DIAA on [email protected] and we will do what we can to assist.

Any specific requests or questions you'd like us to address, please contact us and we will research it for you.

Richard Nicholls
President,
Dive Industry Association of Australia
[email protected]